We believe every kid can discover new confidence, skills and friends. Just ask any proud Slam Dunk parent.
Magic happens on the Slam Dunk courts.
Our volunteer medical staff turn time outs into teaching moments. Blood glucose test results and response to physical activity and food become impromptu, problem-solving discussions. Each Slam Dunk kid tests, thinks and treats all within a minute or two. They quickly gain confidence as they learn to easily calculate their insulin doses, and realize everyone at camp is just like them.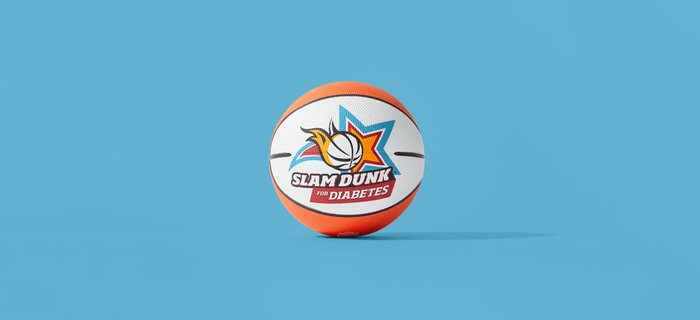 As demand grows, Slam Dunk camps will always be 100% free.
Since 2004, more than 1000 kids with diabetes have participated in 60 camps in 10 cities and 5 states. They've come from the South Side of Chicago to the North Shore, and as far away as Croatia. These kids are at their best when they can focus on playing basketball, learn to manage their Type 1 and 2 diabetes and make new friends. They feel motivated. More than that, they feel normal.
MEET SOPHIA
"I've been going to Slam Dunk camp since I was 6 (she just turned 14). I'll go until I can't go anymore. I'm more open now to other kids' questions about my diabetes. I explain to them what I'm doing when I'm checking my blood sugar. Camp has helped me to be more normal. I'm not so out of the ordinary anymore. Just because I have diabetes, it won't stop me from playing the sports I love. Camp helped me realize diabetes is more common than I thought, and seeing other kids with diabetes –it's not so different. I can play any sport I want – my favorites are soccer and basketball. We have speakers who come in and talk to us about diabetes. They encourage us to keep playing sports. We can keep going and be successful - just like them. We all have diabetes We all get it. We don't have to feel weird anymore."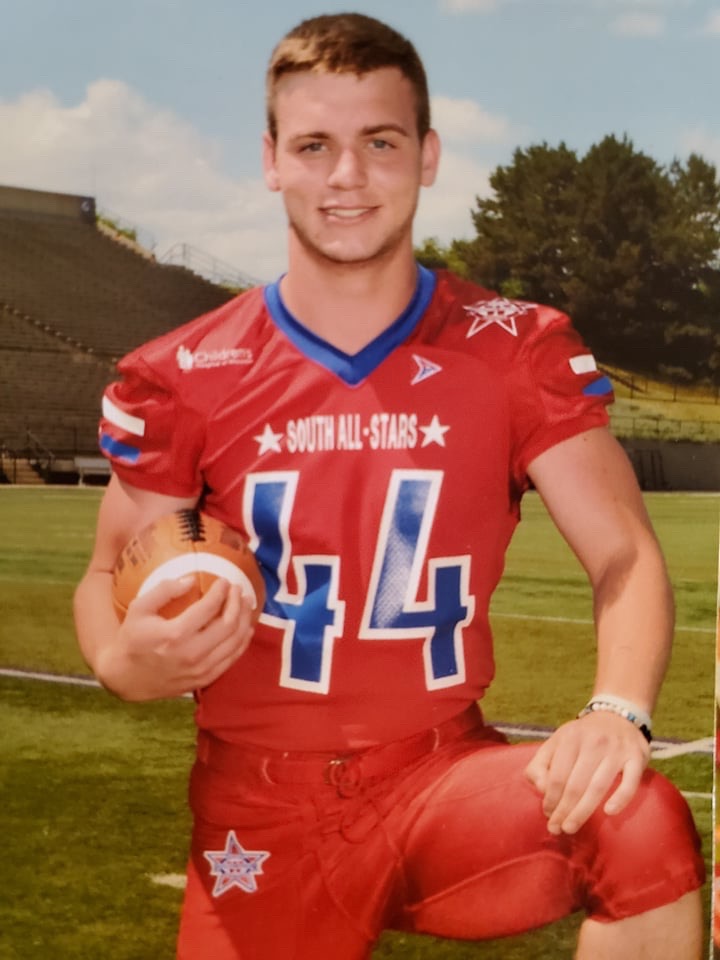 MEET JACK
"It's not easy having diabetes, but Slam Dunk helped to make it a little easier. I was able to meet other kids who understood what I deal with every day. I was able to make friends who I still talk to. Slam Dunk has helped me to understand that I can do anything, as long as I take care of my diabetes now."
MEET JACK'S DAD
"Diabetes is an expensive disease. That first year of diagnosis we had well over $6000 in medical bills, not including medications or supplies. We never could have afforded to send Jack to a camp that year. I was very grateful the generous donations made Slam Dunk camp possible for him.

Camp helped Jack to open up about his disease. Slam Dunk is run like a regular basketball camp, so he was very relaxed and had fun. He was able to talk to kids who were going through the same thing he was and how they handled it. It got him started asking questions to us, even once we got back to the hotel.

Most importantly, we learned how to handle diabetes with activity. Jack did not miss a single minute of basketball this season due to hypoglycemia, thanks to the tips we learned at the Slam Dunk camp."
Olivia Villarreal
I first joined the Slam Dunk for Diabetes camp when I was 14 yrs. old in 2004. At first, I was nervous because the thought of attending a basketball camp was a little intimidating, especially as a type 1 diabetic. I thought to myself, "What if I don't play as well as the other kids? What if I can't keep up?" Even though I was not an athlete, these insecurities did not stop me from wanting to try something new, I applied and was accepted.
Since day one of camp, it was a lot of fun learning to play a sport with professional coaches from Chicago Bulls Training Academy. During camp I was able to make new friends and learn to manage diabetes while playing an intense sport. For me, this experience I gained was priceless and I carry this knowledge with me as an adult. During camp, I learned that as a type 1 diabetic, I can do anything as long as I build and maintain the right routine and have a dynamic healthcare team. Although camp was only a week long, the way camp was set up was the perfect example of how to manage and conquer the constant management of the disease. When you first enter the gym, you are welcomed with positive energy at the check-in station. Then you walk into the Nurses station and test your blood sugar and use this information as a guide, not as an obstacle. Finally, once all systems are a go, you run to the court and get to work!
This camp pulled the athlete out in me that I didn't even know was there. As a diabetic this camp prepared me for my future adult life and how I can live a healthy life even while managing a chronic illness. It is funny how my disease is juvenile, but how I have grown into an adult. Camp gave me the chance to just be a kid, play basketball and have fun. Diabetes doesn't give children that chance, and for that reason I am forever grateful for all my memories I shared with Slam Dunk.

Langston
The Moses E. Cheeks Slam Dunk for Diabetes Basketball Camp has been a defining moment in my life. From the age of 11-18, I had the privilege to embark upon a journey to discover more about living with diabetes. Throughout the years I learned how to accurately manage my diabetes without sacrificing all the things I loved such as sports, food, and pure enjoyment of life. There were many times I believed that being a diabetic was a huge burden on my life due to high numbers, not being able to eat certain foods, or engage in various activities. This camp has taught me the meaning of perseverance. I am now 26 years old and my Diabetes has not held me back from excelling in life. I have graduated from the University of Illinois at Urbana Champaign with a Bachelors Degree in Recreation, Sport and Tourism, a Masters Degree in Human Resource Development, and am now pursuing a Doctoral program in International Education Administration and Leadership. In the beginning, living with Diabetes was a challenge. Now I realize it was only a stepping stone to make me determined, driven, and devoted to living the best life I can.